You've selected
Ticket Admission to :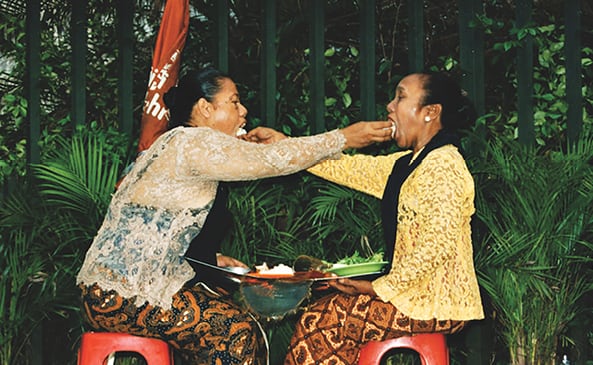 Dunia Dalam Berita
1 May 2019 - 21 Jul 2019
Back to selection page
This is your ticket for "Dunia dalam Berita" (World in News), an exhibition on freedom of expression before and after Reformation in 1998 that features works by ten contemporary Indonesian artists.
This ticket is also valid for group exhibition Matter and Place, installation Infinity Room and Children's Art Space.
Be a member of MACAN Society or renew your membership to get first access to our programs.
If you encounter any issues with the order, please contact us at
tickets@museummacan.org
Ini adalah tiket untuk mengakses "Dunia dalam Berita", sebuah pameran yang memotret kebebasan berekspresi sebelum dan setelah Reformasi; dan menampilkan karya sepuluh perupa kontemporer.
Tiket ini juga berlaku untuk memasuki pmeran grup Matter and Place, installasi Infinity Room dan Ruang Seni Anak.
Jadilah anggota MACAN Society atau perbaruai keanggotaanmu untuk menikmati akses pertama ke program -program kami.
Jika Anda mengalami problem dalam pemesanan, mohon kontak kami di
tickets@museummacan.org