You've selected
Ticket Admission to :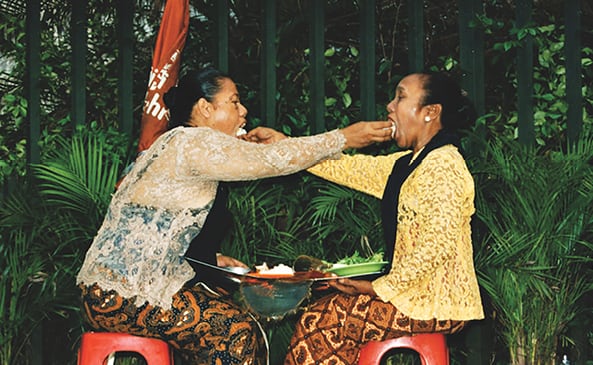 Dunia Dalam Berita
1 May 2019 - 21 Jul 2019
Back to selection page
This is your ticket for "Dunia dalam Berita" (World in News), an exhibition that features works by ten Indonesian artists. This ticket is also valid for Matter and Place, Infinity Room, Children Art Space and Jeihan: Hari-hari di Cicadas.
Mari bergabung MACAN Society atau perbaharui keanggotaan tahunan Anda.
Join MACAN Society or renew your annual membership.
If you encounter any issues with the order, please contact us at
tickets@museummacan.org