You've selected
Ticket Admission to :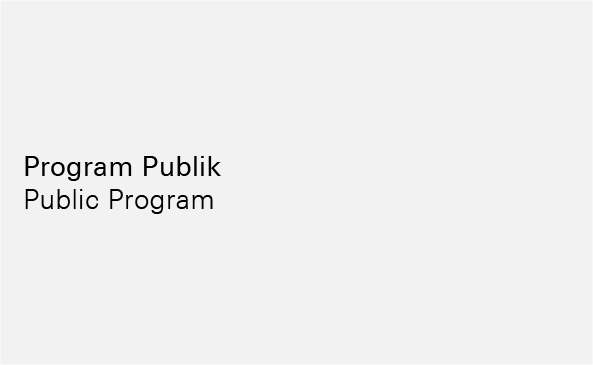 Lokakarya Membuat Zine bersama Taring Padi
21 Jul 2019
Back to selection page
Mari bersuara lewat "zine", publikasi sederhana yang dibuat untuk membahas suatu isu lewat media visual dan teks. Dalam lokakarya ini, peserta akan belajar membuat "zine" bersama Taring Padi, kolektif perupa yang dikenal dengan karya poster dan umbul-umbul berisi pesan sosial.

Speak up through zine, a mini publication dedicated to certain issues, featuring visual and texts. In this workshop, participants will learn how to make zine with Taring Padi, an artist collective who uses posters and banners to deliver social messages.